Welcome to 'Smashed Tomato' Pizza! Come and taste the difference of a wood fired pizza
Check out our locations to find us!
We are a team of two – The 'Chief Smasher' and 'Miss Tomato'!
He can cook – boy can he cook, he is calm and collected, doesn't stress and is used to feeding a crowd. And then there is me – I bubble with enthusiasm and I might just clap my hands with excitement, I serve with a smile and I want to be a rock star pizza queen – with a tomato in my hair!
We've travelled, we've tasted and we've experimented with food. We've laughed along the way, tasted lots of pizzas (with a few glasses of vino) and decided it was time to form 'Smashed Tomato'.
Come and see us – You will find us around West Cornwall making 'smashing', fun and irresistible pizzas!  Check out our facebook page to see where we are today!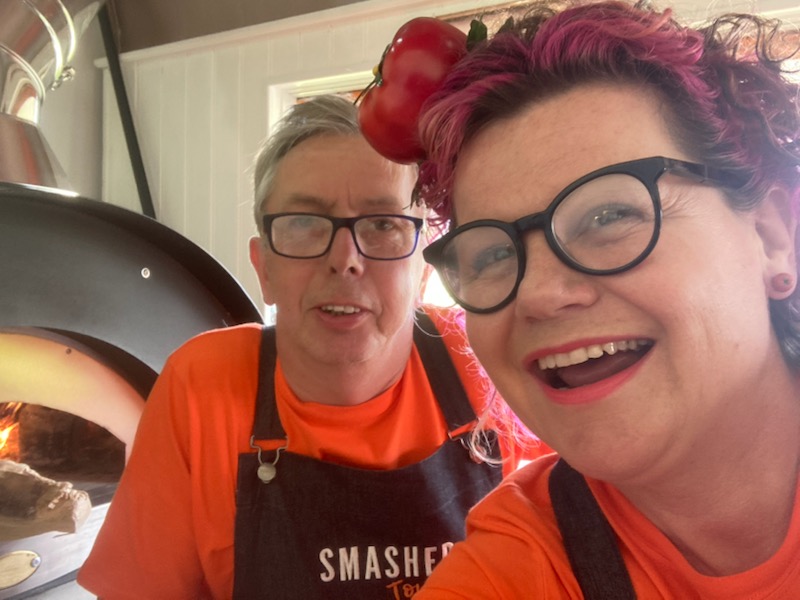 We'd love to hear from you
We'd love you to join the 'Smashed Tomato' family and we can update you on the news and the fresh ingredients of the week.